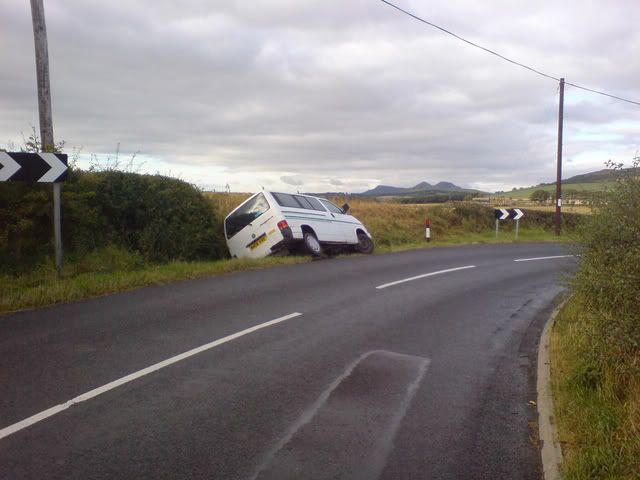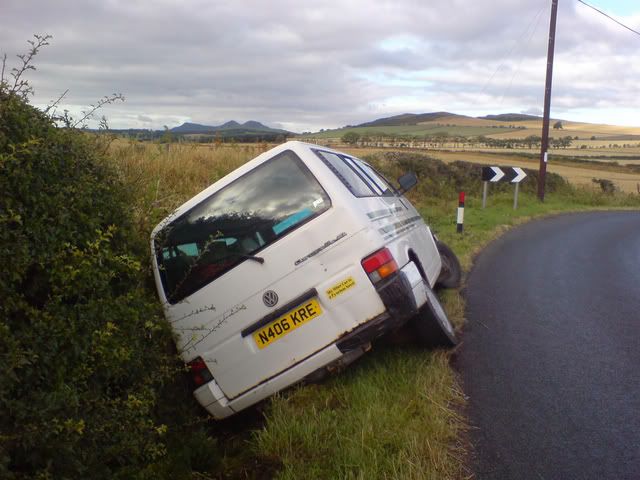 A Grand Tour
I propose to make an artist's film/documentary using the footage created from filming a journey from Kelso to Venice for the 2007 Biennale and then to return to Kelso via Kassel for Documenta 12 and Munster for Skulptur Projekte Munster 07.
I intend to undertake this journey in my own vehicle (VW Caravelle). The vehicle will be fuelled with bio-diesel. The vehicle will be converted in Kelso to accommodate a deep fat fryer. The deep-frying of battered Mars Bars, Kelsae Onion Rings and local produce specific to the locations of visit would constitute some kind of cultural exchange on national and local levels (and could be sold to supliment the travel budget). The foodstuffs would be served on printed-paper featuring an explanation of the project's purpose. The bio-diesel will be produced through the recycling of the waste vegetable oil from the production of the delicacies.
The food will be served in lay-bys, at service stations and in market squares always in the proximity of cultural tourism but never directly in view of locations attracting cultural tourism or with the intention of engaging with its clientele.
Statistics
Kelso to Hull 340 km
Rotterdam to Venice 1336 km
Venice to Kassel 1026 km
Kassel to Munster 206 km
Munster to Kassel 496 km
Hull to Kelso 340 km
3744 km
Avg speed 120.0 km/h
Fuel tank capacity 80.0 litres
Cons ltr/per/100km(120kmph) 9.9 litres
Litres cons over journey 374.4 litres
Budget
Avg cost to fill tank £ 76.96
Projected fuel costs £ 360.17
Contingency £ 100.00
£ 460.00
Ferry crossing £ 300.00
£ 710.00
Ktc veg oil 20litres @ 9.79 x 5 £ 48.95
Mars bar 48 pk @ 11.59 + vat. X 3 £ 40.85
Batter mix – Mc Dougals 3.5 kg 5.69 x 3 £ 17.07
Kelsae Onions
Deep Fat Fryer £ 99.99
Generator £ 50.00
Tressel Table In Kind
Mixing Bowls In Kind
20 Ltr Water Can In Kind
Kitchen utensils In Kind
DV Tapes In Kind
3 CCD DV Cam Hire In Kind
Sound Recording Hire In Kind
Editing Suite Hire In Kind
Format conversion In Kind
Copies for Film Festival Comps In Kind
Distribution In Kind
Sundry costs such as campsite fees and sustenance